Crimefest is a 10 day long annual event that Overkill host for the PAYDAY community to celebrate everything PAYDAY. The event coincides with the original release of PAYDAY: The Heist, the first game in the PAYDAY series.
http://www.overkillsoftware.com/games/crimefest2015/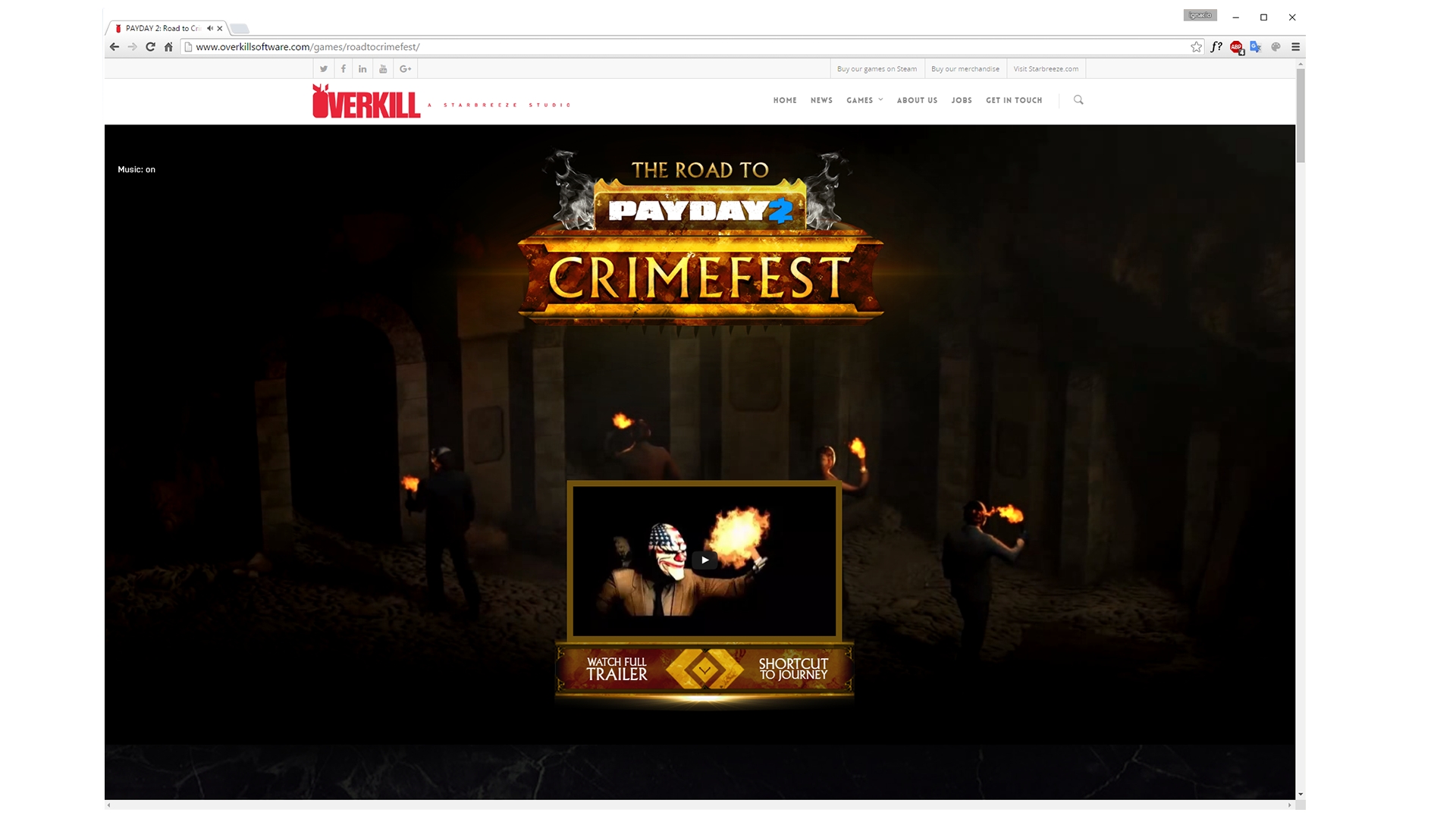 HOW DOES THIS COMMUNITY EVENT WORK?
For 17 days, between the 28th of September to the 14th of October, four challenges will be offered every 48 hours. When 48 hours have passed, new challenges will appear. When a challenge is completed, the community will receive a hint to what the final reward is. The reward is then released during a separate event called Crimefest, between 15-24 October.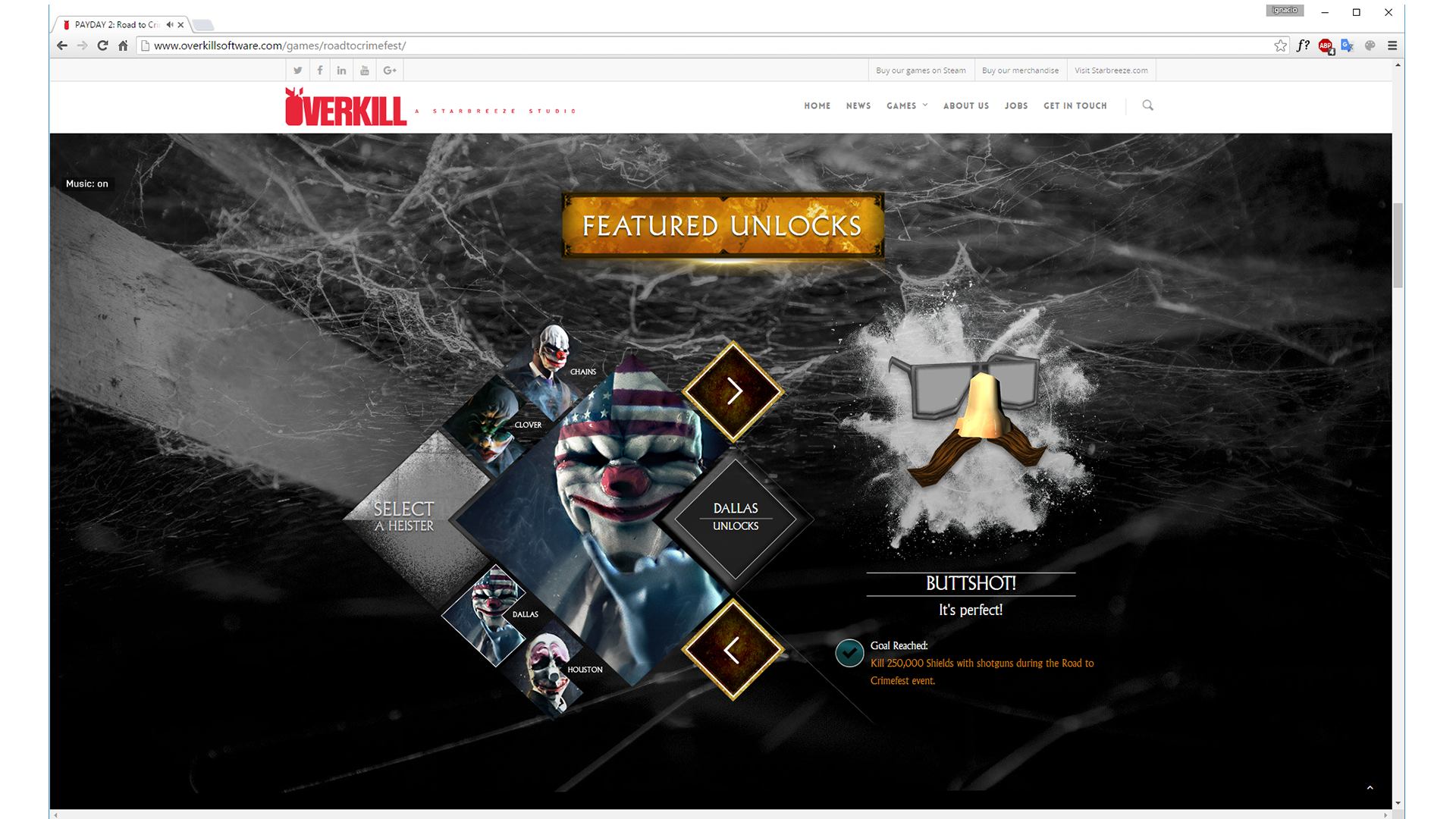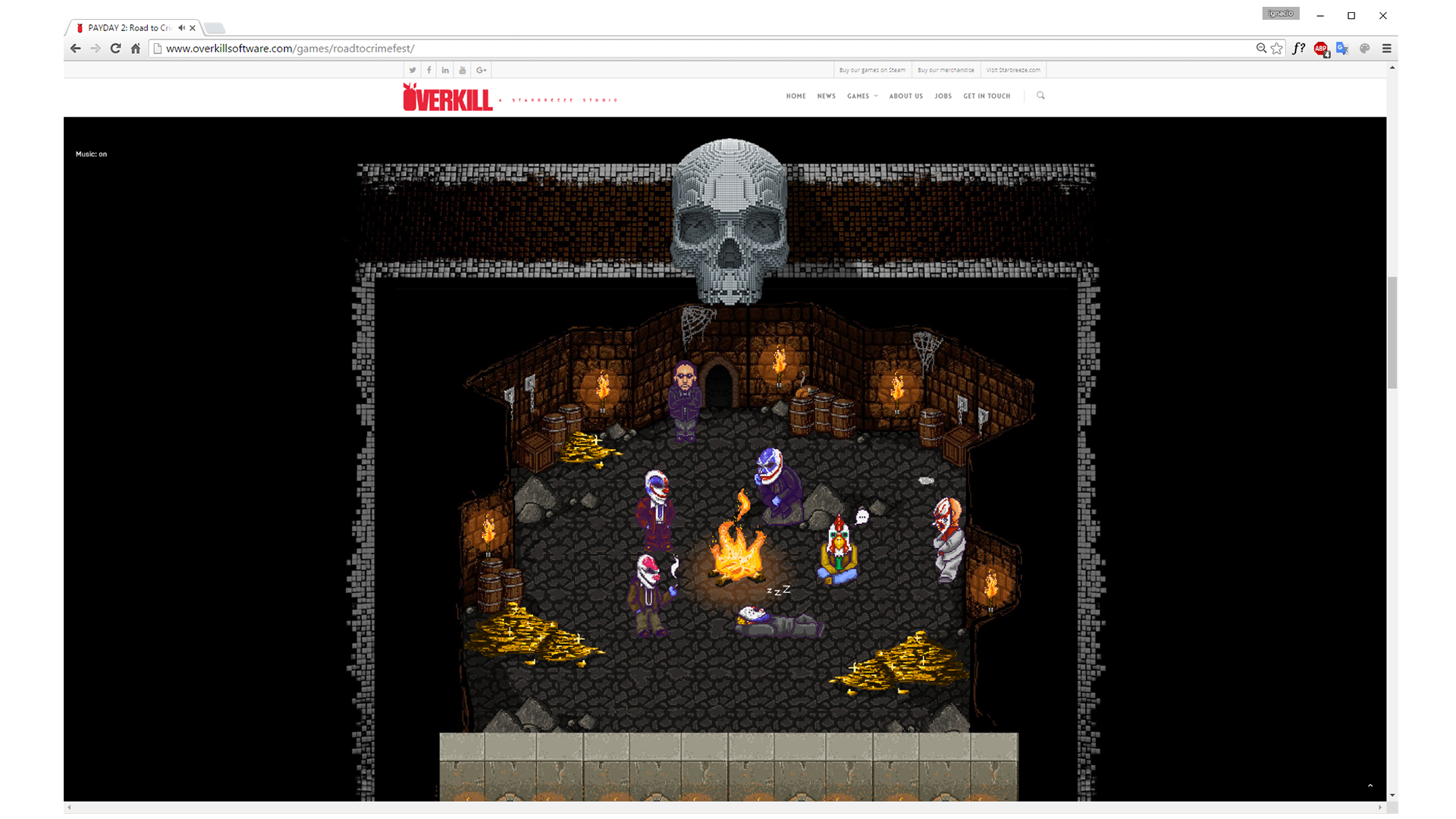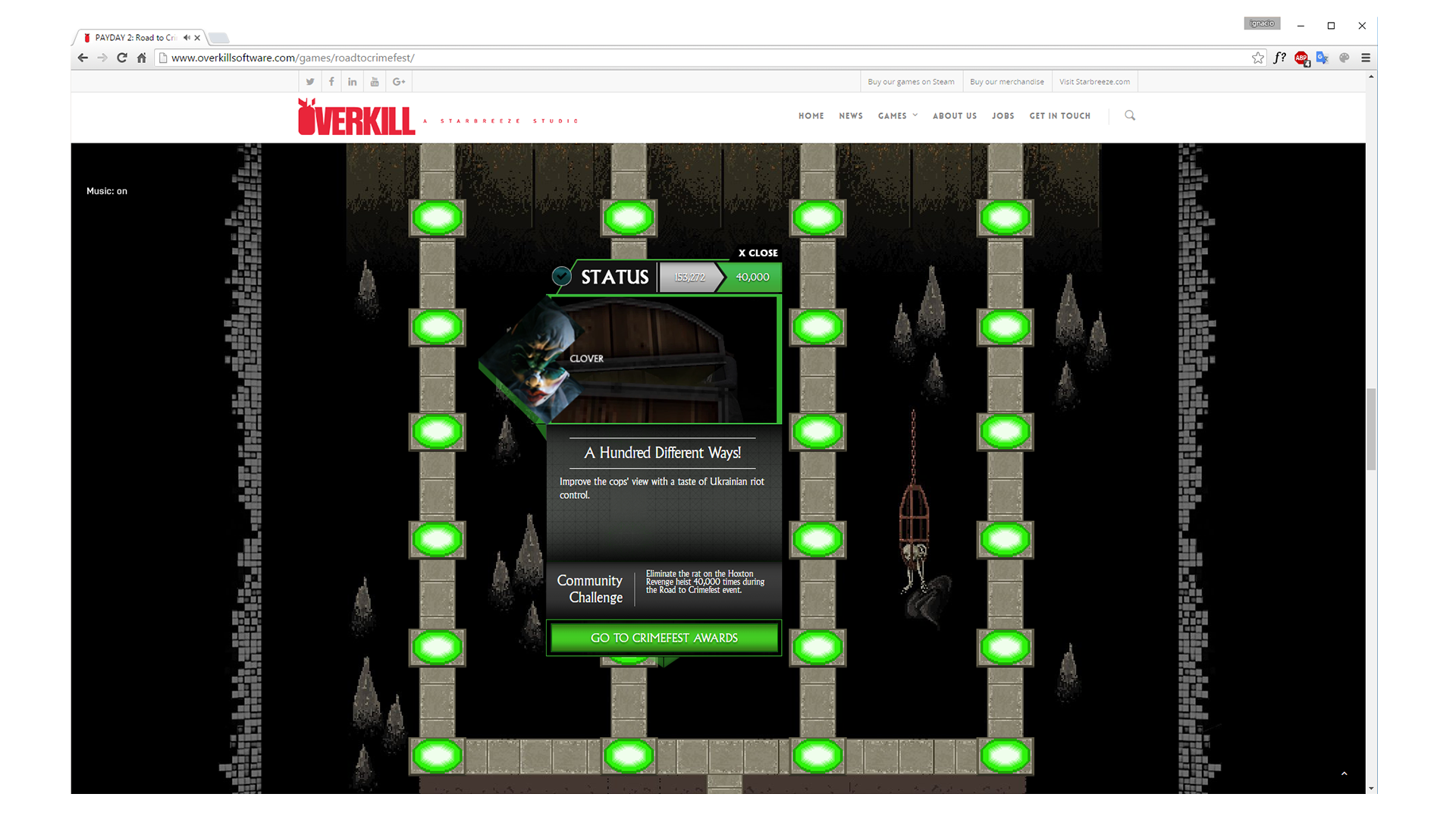 HOW IS CHALLENGE PROGRESS TRACKED?
Challenges are tracked through Steam. Progress were also be automatically updated on the webpage every 30 minutes. Once a challenge has been completed, we manually updated the page to show the reward.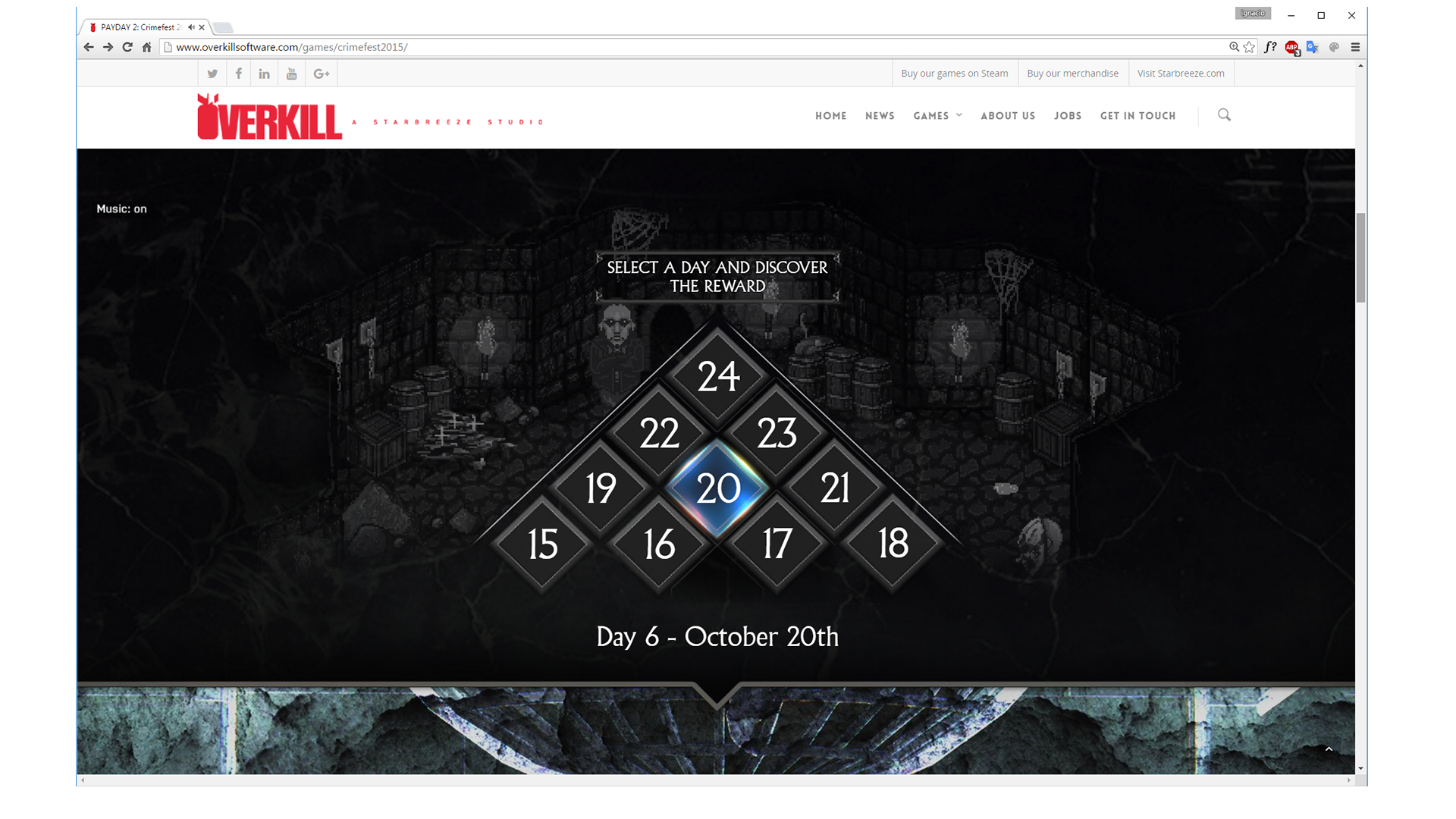 Rewards incluced In-Game free content like new levels, cosmetics, new game features, etc..